At Motorola innovation is in our DNA. In fact, we spearheaded the mobile communications industry back in 1973 and are responsible for some of the significant technologies, patents and game-changing innovations that make it all possible. From the first mobile call to the world's first clamshell smartphone, Motorola's pioneering spirit has proven to be a critical part of progressing the industry forward to what it is today.
So this year, we want to celebrate National Inventors' Day by highlighting some of the unique technologies and the people behind them that Motorola is proud to call our own.
Invention 1: Creating a More Intuitive, Natural Way to Interact with Your Smartphone
Innovations at Motorola come in all sizes, but what they all have in common is that they solve a specific consumer pain point or problem. If you ask Lexi Valasek, a Researcher on Motorola's Customer Experience team, that's exactly why "Moto Experiences" were born. Back in 2014, Valasek and her team identified a major pain point for users was a lack of easy or quick access to the flashlight feature on their devices. At the time, third-party apps were required and not always practical to use. That's why the team researched and developed a new and easy way to enable and disable the flashlight functionality. By simply chopping down twice, users could now quickly launch the flashlight and turn it off. "It was an incredible engineering feat, and that came from a lot of tuning, usability testing and various activities to make sure the feature worked properly and how users expected and wanted it to," said Valasek. "To me, this is a phenomenal example of how innovation can be born from an unmet consumer need."
Over the past few years, Motorola has added about 15 additional Moto Experiences that make for a smoother and easier user experience. This includes unique Gestures like Quick Capture (pictured below), Three Finger Screenshot, and Pick Up to Silence. Today, depending on the model, about 80% of our users use at least one Gesture every month.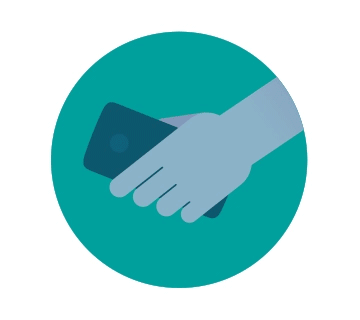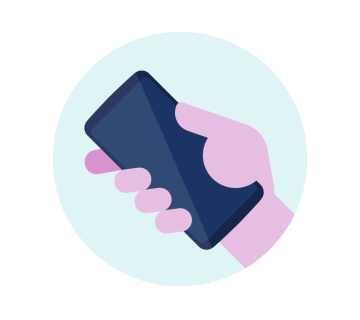 Invention 2: Pushing the Boundaries of Smartphone Capabilities with Moto Mods (and more!)
For years, the mobile industry had been limited by incremental updates in software and hardware. But when Motorola launched the Moto Z family of smartphones and Moto Mods in 2016, we were seeking to shatter the industry paradigm with modular devices that were aesthetically and technologically stunning. While the world's thinnest premium smartphone at the time, the moto z's biggest differentiator was its ability to transform into entirely something new by simply snapping on one of the many Moto Mod. ,From taking crystal clear photos from a distance with the 10x optical zoom of the Hasselblad True Zoom Mod (the first of its kind for the industry) to projecting video with the Moto Insta-Share Projector, the opportunities with Moto Z smartphones and Moto Mods were limitless.
Now at a time where technology is indispensable for those who are working and learning from home, we want to deliver transformative technology that continues to unleash the power of your smartphone but in new ways. And we can't wait to share more on this in the coming year.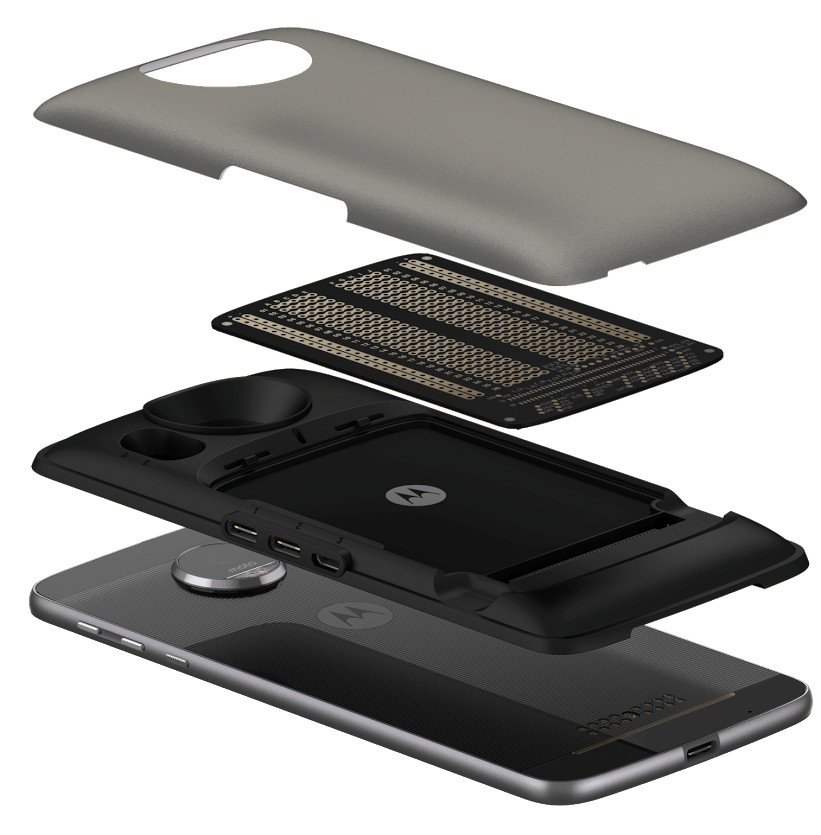 Invention 3: Advancing Mobile Connectivity Forward, Generation After Generation
Motorola has been there every step of the way. From making the world's first public cellular phone call in the 70's to launching the first commercially available 5G compatible smartphone in the world in 2018, we continue to prove our role as a key player in advancing connectivity forward, generation after generation.
As 5G coverage becomes more widely available, in 2020 we expanded our device offerings to make 5G more accessible and put the power of 5G in more consumers' hands. But Motorola's role in democratizing 5G goes beyond just manufacturing compatible devices. For example, our Chicago-based teams led research and standardization of 4G LTE solutions which continues today with 5G. "No one in the industry can claim the experience and legacy we bring in moving from generation to generation," said Mags Abdul-Gaffoor, ED of Hardware Development at Motorola. "We're fortunate to have a lot of expertise on our team in this category which has positioned us as a leader in 5G and beyond. "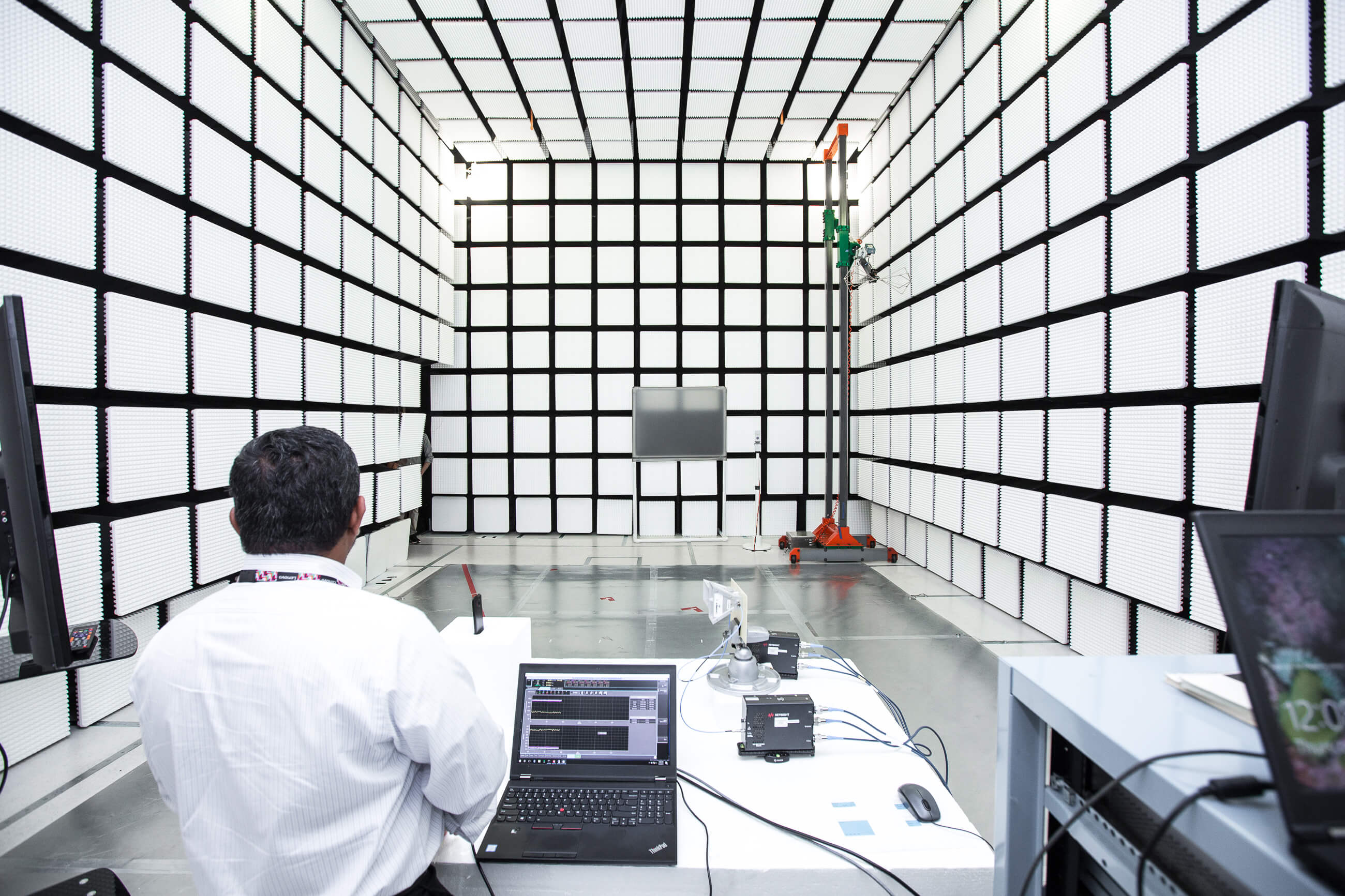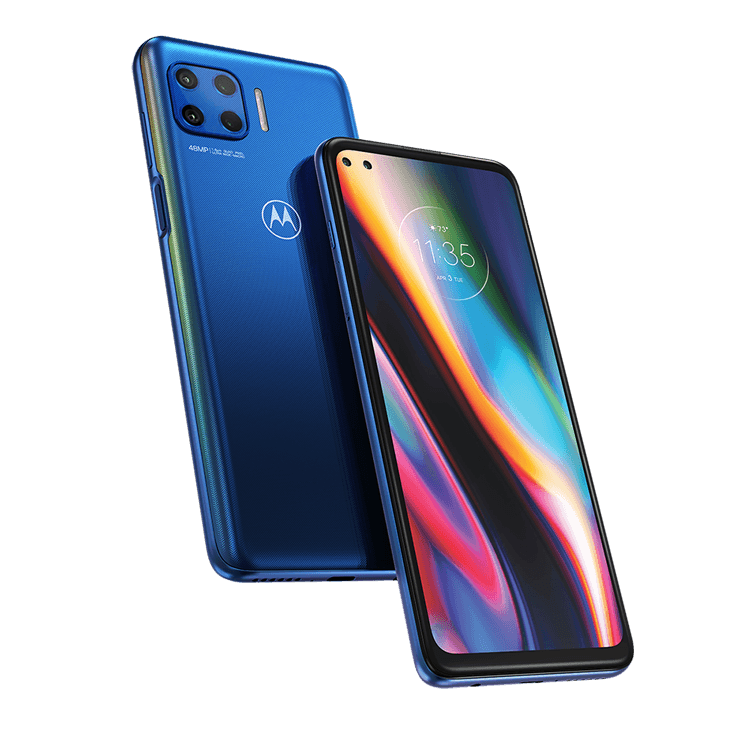 Invention 4: Optimizing the Camera Experience
We recognize how important a quality smartphone camera is to modern-day consumers, which is why our engineers and researchers are constantly looking for ways to innovate and improve the photography experience. On razr 5G for example, users can take advantage of two new features unique to Motorola. First, is External Preview, which mirrors the viewfinder on the Quick View display so that your subjects can see the photo before it's captured. Second, is a camera cartoon which helps maintain the subject's focus by showing a fun animation on the Quick View display while the camera app is open on the main Flex View display. "We created these two features seen on the latest razr device specifically to optimize the camera experience and solve real consumer pain points," said Rahul Desai, Motorola's Director of Smart Camera and Imaging. "With every invention or innovation we explore at Motorola, we're always looking to deliver on three elements: purpose, simplicity and richness. And these features do just that. "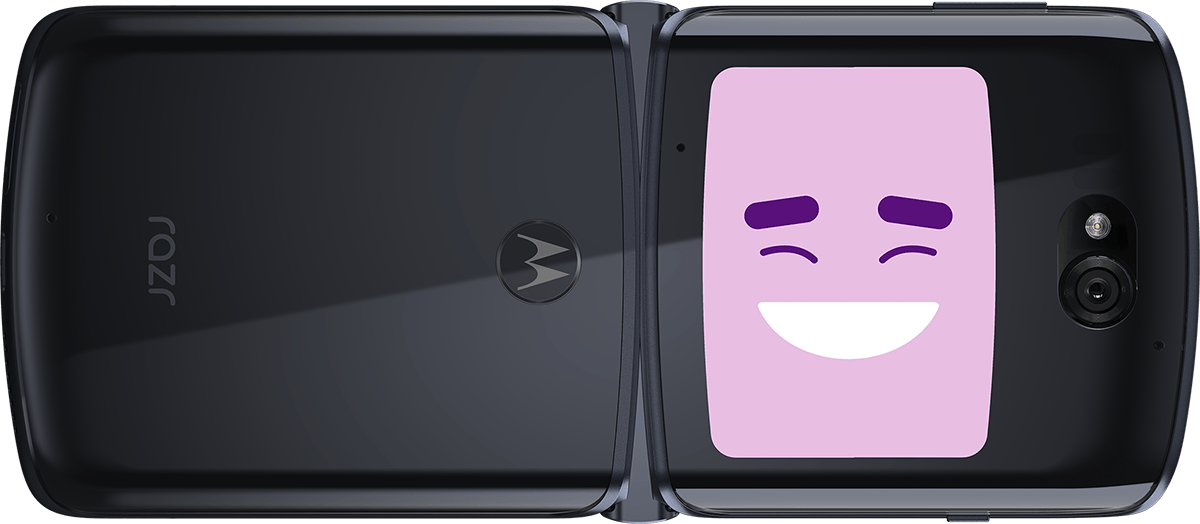 Invention 5: Reinvention of An Icon
Motorola has been behind many iconic products over the years - perhaps most notable was the RAZR V3 launched in the early 2000s. And when developing the new razr, we carefully designed and engineered the world's first clamshell smartphone, utilizing the most impactful design elements from the original RAZR - including its hinge, chin and secondary (or Quick View) display. Creating over 20 prototypes, each of these elements while based on RAZR V3 were re-invented to work with today's technology and consumer needs.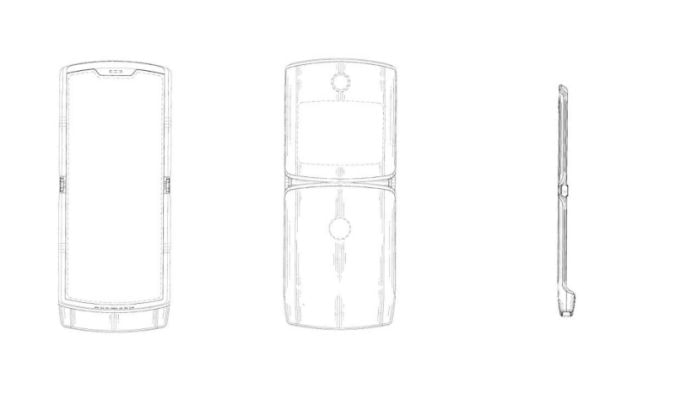 For the hinge, the team developed an IP patented protected zero-gap hinge to close the device that makes both sides perfectly flush while protecting the display and creating an even thinner, more compact design. "Motorola has been designing folding phones for 30 years, but with the new razr we had to rethink how to engineer a phone", said Glenn Schultz, VP of Innovation & Product Development. "Our zero-gap hinge allowed us to bring to market a device that folds completely in half. Many didn't believe we could do it, but let me tell you, it's fun to work on something that everyone thinks is impossible."
As with the iconic chin on the RAZR V3, razr's chin allowed the team to discreetly house key components of the phone while maintaining a seamless modern design. The original razr's external screen is equally important to the new razr. That's why the team created a state-of-the-art software experience on our unique Quick View display, enabling a new way of interacting with your phone's notifications & applications like music players, maps, and camera - without even flipping razr open.

While we're proud of the role we've played in progressing the industry forward, we're not stopping anytime soon. 2021 will bring even more exciting innovations from Motorola and we're eager to share them all with the world. #MotoInventorsWeek
Legal Disclaimers
MOTOROLA, the Stylized M Logo, MOTO and the MOTO family of marks are trademarks of Motorola Trademark Holdings, LLC.