From moto e to motorola razr, it's motorola's clean, customizable software approach
Motorola is committed to providing customers with a pure version of Android™ OS. With no clunky software skins, no duplicate apps - just near-stock Android™ that we know you love. Our priority is bringing the best experiences possible to end-users, and our close partnership with Google and tight integration with Google services speak to that commitment. Instead of duplicating the great things Google does with Android™, we choose to build upon it with unique ways to enhance the mobile experience, from moto e to motorola razr.
Now, My UX allows you to customize their experience to be even more intuitive and personal, so it works the way you want.
My UX includes all the great moto experiences, moto specific apps and customizations customers have come to know and love. Whether it's turning on the flashlight with a simple chop gesture, launching the camera with the twist of a wrist, bringing creativity to life with moto note or changing your icon shapes, color schemes and display font to fit your style – it's all a part of My UX.
On recent devices, you'll see a refreshed organization in the moto app and a few new experiences that make your smartphone easier to use.
Personalize
Choose from custom colors, fonts, and icon shapes. There are over 20,000 different combinations to make! Add unique wallpapers to your Home and Lock screens, and customize the layout of icons and widgets to create a look all your own.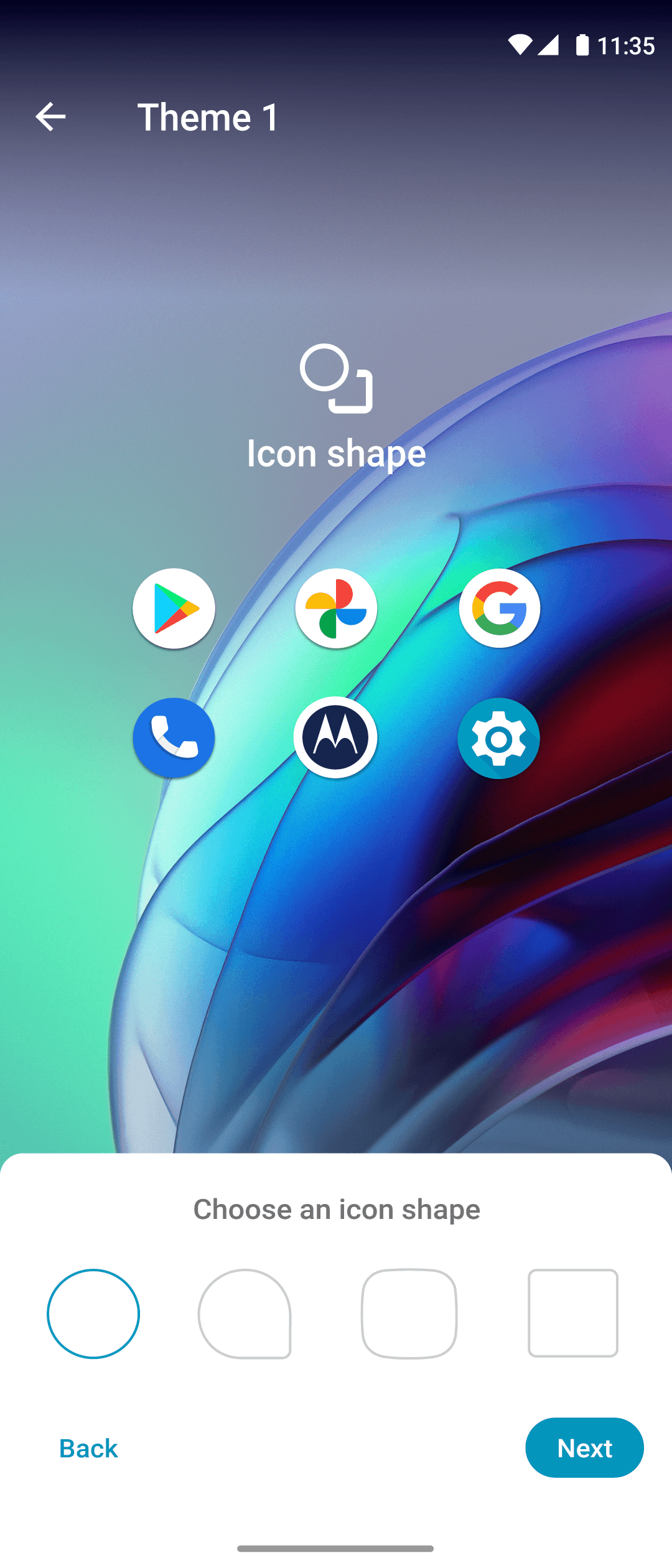 Gestures
With Gestures, your simple actions make everyday interactions easier. Whether it's unlocking your phone with just a lift, chopping down twice to turn on the flashlight, or taking a screenshot with a touch, you can use your favorite features in a way that's natural and intuitive.
With swipe to split, use a simple gesture to activate the split screen function, where you can see the app you're in at the top, and add another app on the bottom half of the screen.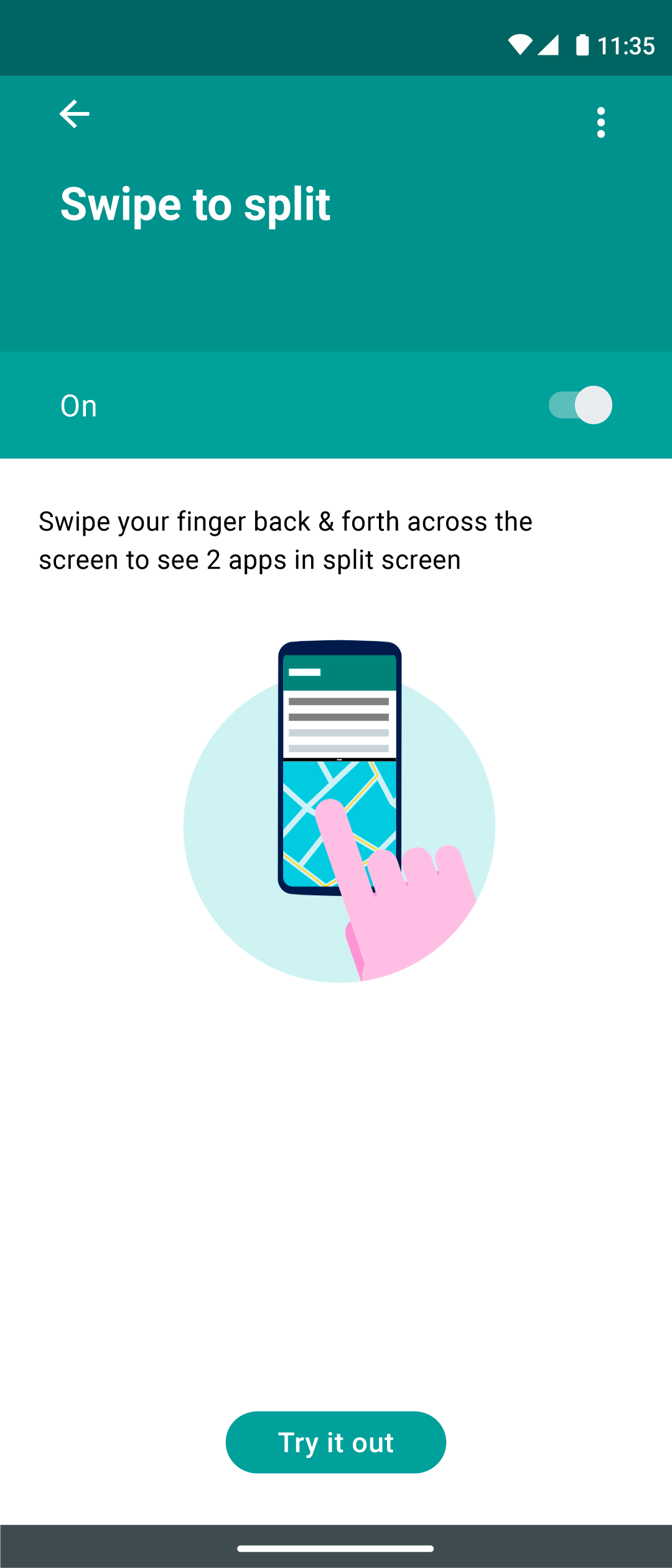 Tips
Discover all the amazing things your phone can do, whether you just opened up the box or you received the latest software update. We recently updated our Tips to make it easier to find time-saving shortcuts, learn about new apps, or get help setting up your phone.
Display
Don't jump through hoops to stay in the loop. Peek Display gives you a quick preview of notifications and updates, so you can see what's going on without unlocking your phone. Attentive Display even knows to keep the screen on whenever you're looking at it. The screen shot toolkit makes it easy to edit and share your screenshots immediately after you capture them.
Play
Take music, videos and games to the next level with custom settings and advanced controls. Users can customize audio settings when streaming a movie, listening to music or playing mobile games1. Gaming also gets a boost with new tools including edge controls2, screen capture, and in-game messaging.
My UX puts you in control of your mobile experience, so it works exactly the way you want it. It's just one more way Motorola is bringing intuitive experiences to our consumers. To learn more, visit our website.
Legal Disclaimers
Certain features, functionality and product specifications may be network dependent and subject to additional terms, conditions, and charges. All are subject to change without notice. MOTOROLA, Stylized M Logo, MOTO and the MOTO family of marks are trademarks of Motorola Trademark Holdings, LLC. Google and Android are trademarks of Google LLC. All other trademarks are the property of their respective owners. © 2021 Motorola Mobility LLC. All rights reserved.
1Feature location varies by product.
2Edge controls only available on motorola edge+ and motorola edge.