Since creating the mid-tier smartphone market in 2013, moto g has revolutionized the industry by delivering incredible, fully-featured mobile experiences at affordable prices. We always prioritize the key experiences and features that smartphone users tell us are important through our ongoing consumer research. But what has really motivated us to continue delivering products with the features that matter most to our consumers is the challenge of meeting the increasingly high expectations of our consumers in this category and enabling them to communicate, share and discover with the world around them.
Now, 8 years later, we're sharing 5 facts you may not know about our moto g family:
#1 The mobile industry followed Motorola's lead on mid-tier.
When we introduced the first generation of moto g, we set out on a mission to make meaningful, yet innovative technology more accessible to consumers all around the world. With each generation of moto g, Motorola has shaped the mid-tier market, making features previously exclusive to the premium market available at a more accessible price point. This is how moto g has not only stayed competitive, but also thrived among users across the globe. From impressive battery life and powerful performance to exceptional camera and entertainment experiences, the moto g family delivers the features that matter most to consumers without the hefty price tag.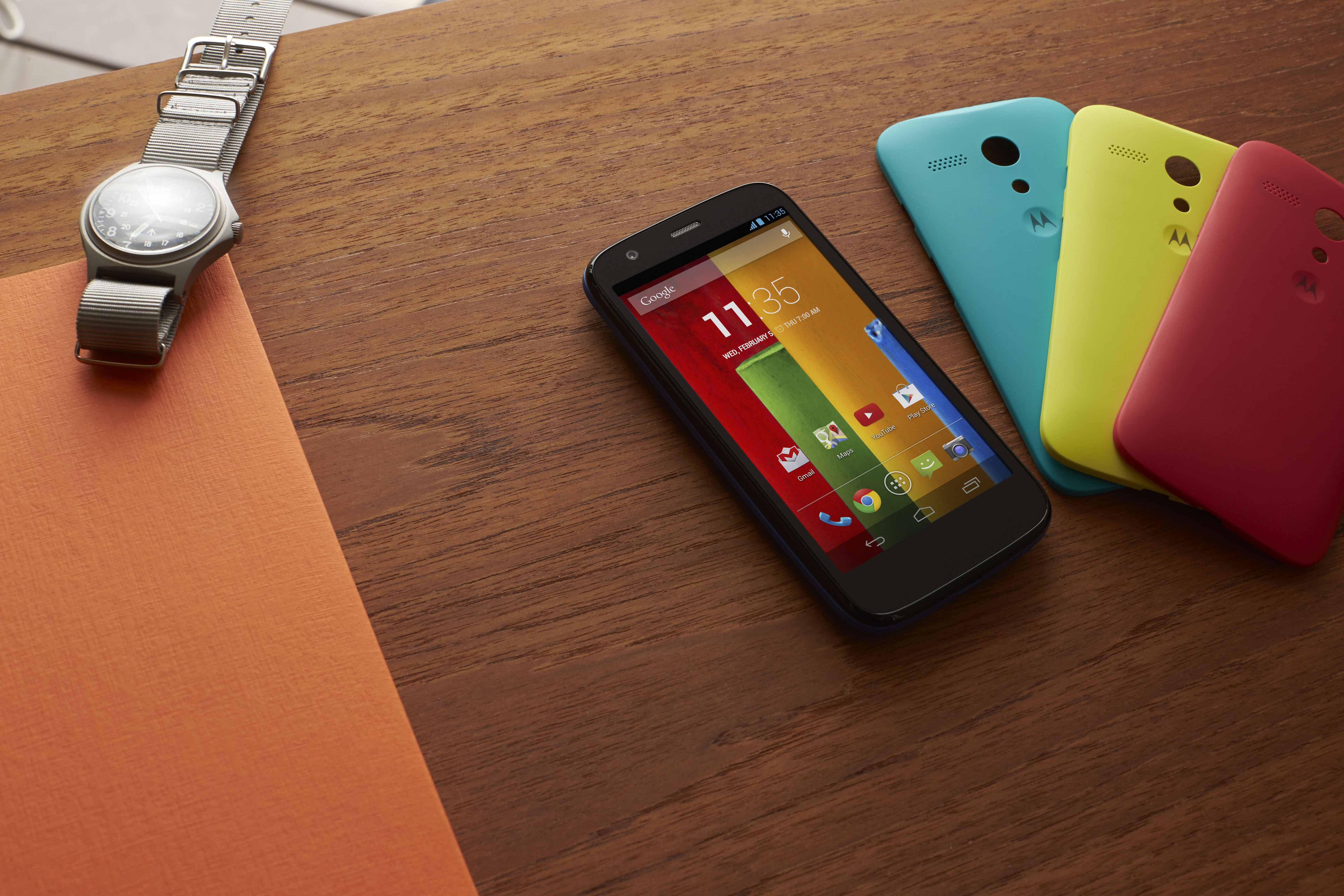 #2 Motorola has shipped more than 125 million moto g smartphones since the first generation was released.
Over the years, the moto g family has proven to be one of our most popular franchises among moto fans. Across the globe, we're continuing to lead the pack in this category with North America taking the #1 spot in the mid-tier category and LATAM also capturing #1 in the category in its core markets. And, now, with over 125 million moto g devices shipped since 2013, this means even more consumers across the globe have access to the technology that enables them to connect with their world.
#3 Motorola was one of the first brands to announce a mid-tier device with 5G technology (moto g 5g plus) and the first to offer a 5G smartphone for under $400 (moto g50).
In 2019, the moto z3 combined with the 5G moto mod became the world's first commercially available smartphone to connect to 5G in 2019. Now with additions like the moto g 5G plus and moto g50 (just two of our four mid-tier 5G devices available worldwide today), we're bringing the power of 5G into more consumers' hands and are excited to continue to deliver accessible technology through our moto g family.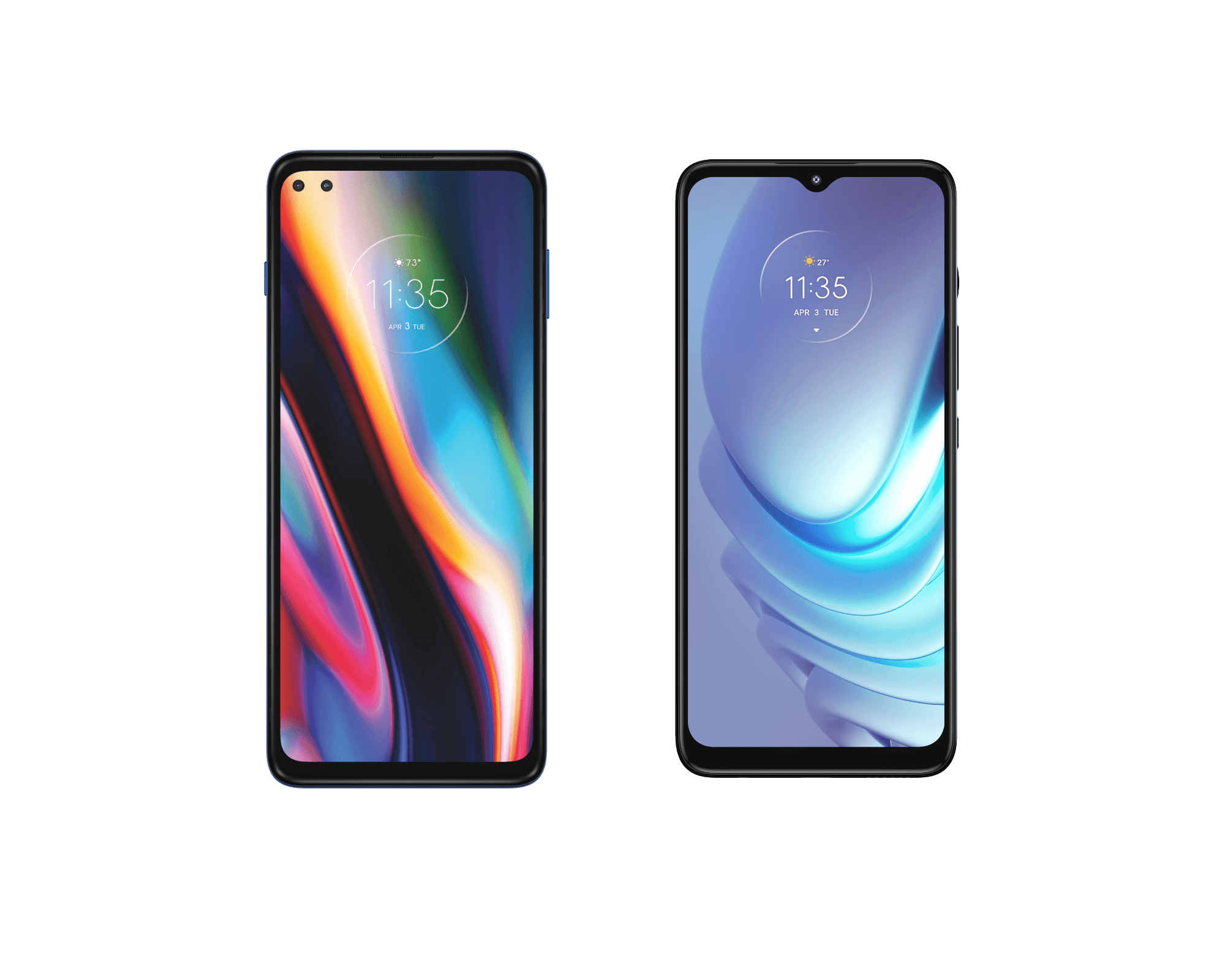 #4 Motorola is one of the first smartphone manufacturers to bring the latest 800-series chipset to the mid-tier with the launch of the moto g100.
The moto g¹⁰⁰ gives users the same powerful performance they could expect from devices that cost twice as much. With 5G speeds, outstanding new camera features and incredible battery life all paired with the Ready For platform - the moto g100 is revolutionizing the mid-tier segment once again.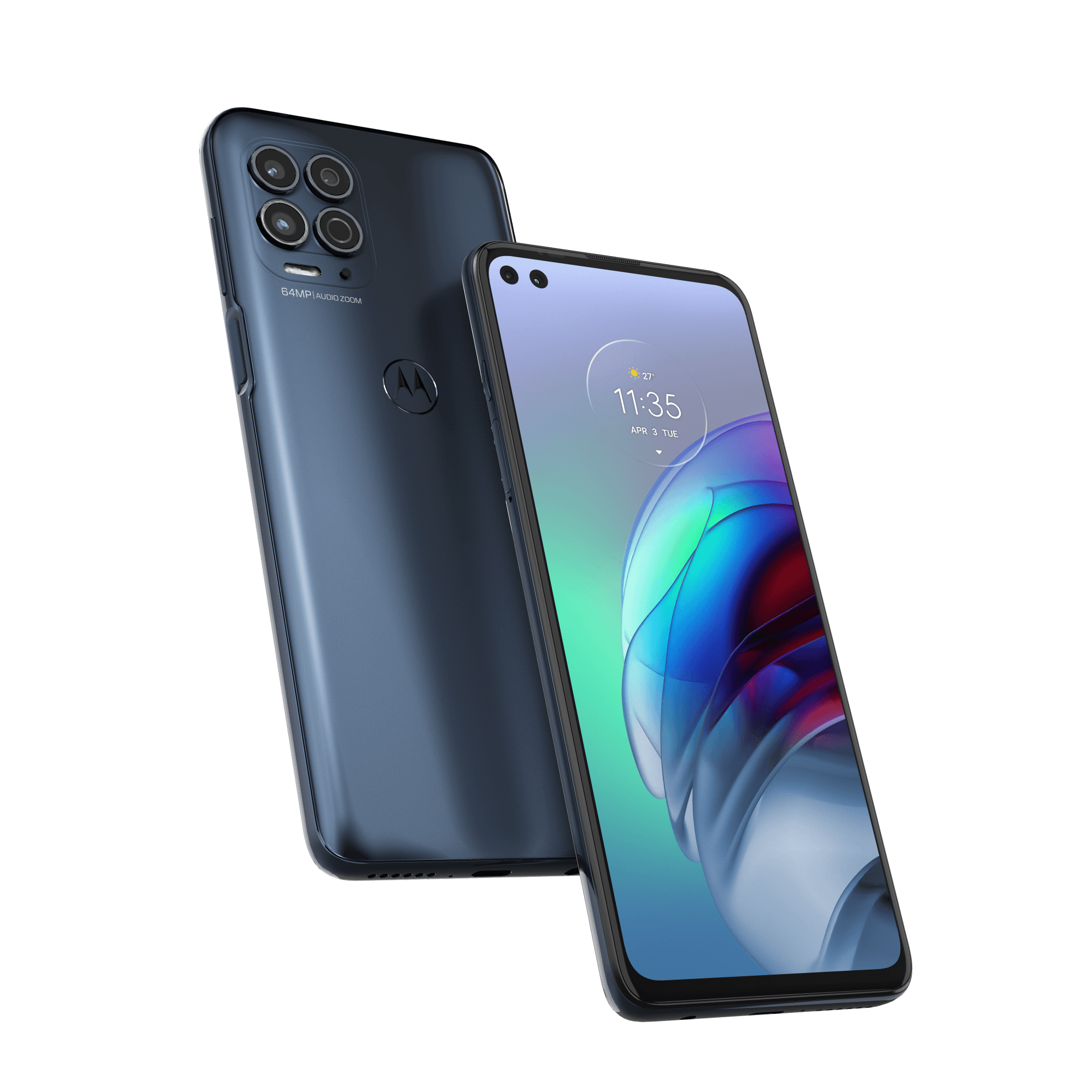 #5 This year marked ten generations of moto g and our moto lovers, and we celebrated by introducing six new moto gs worldwide.
Today, our consumers can choose the smartphone that best fits their needs, including our most recent additions like the moto g10, moto g20, moto g30, moto g50, moto g60 and moto g100. With these devices, we continue to innovate within the mid-tier by bringing flagship-level experiences into this family. Stay tuned for more to come!
Legal Disclaimers
Certain features, functionality and product specifications may be network dependent and subject to additional terms, conditions, and charges. All are subject to change without notice. MOTOROLA, Stylized M Logo, MOTO and the MOTO family of marks are trademarks of Motorola Trademark Holdings, LLC. Google and Android are trademarks of Google LLC. All other trademarks are the property of their respective owners. © 2021 Motorola Mobility LLC. All rights reserved.