We're saying hellomoto to an exciting new addition to our North American sports partnerships portfolio: the Milwaukee Bucks! Motorola and the Milwaukee Bucks have formed a multi-year partnership that will bring the iconic Motorola "batwing" logo to the front left shoulder of all Bucks jerseys, beginning with the 2021 NBA Playoffs. In addition to being the Bucks' new jersey patch partner, Motorola has joined the list of Bucks and Fiserv Forum Founding Partners and is now the team's Official Mobile Smartphone Partner.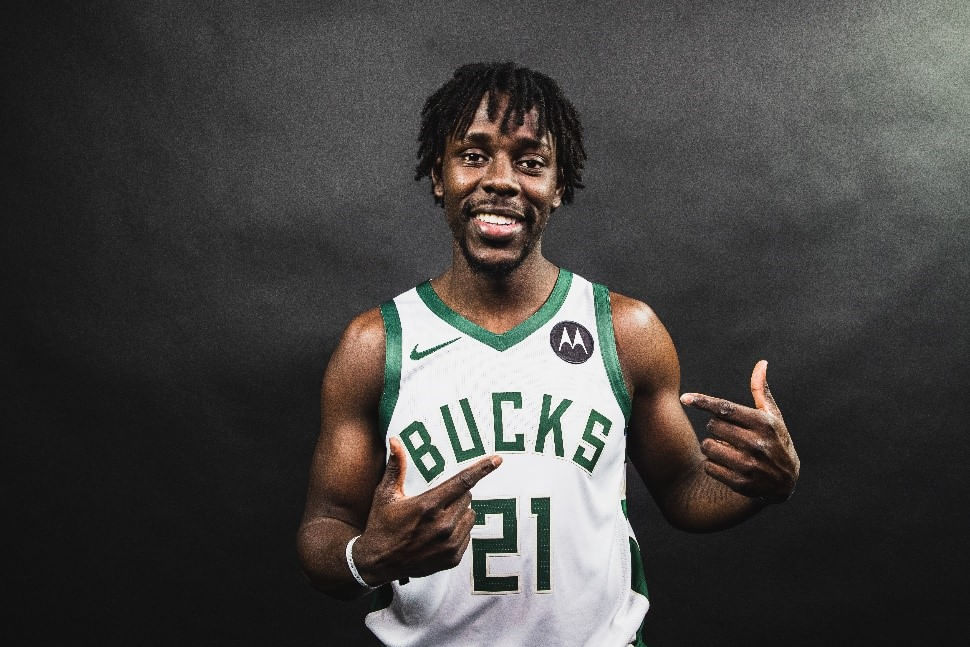 a slam dunk deal
As part of the partnership, Motorola will also have its branding displayed on Bucks practice jerseys, a first for the team's jersey patch partner, and will be part of in-arena replays and digital displays at Fiserv Forum. Motorola and the Bucks will also be able to market their partnership internationally as part of the NBA's International Team Marketing Program. The Bucks and Motorola, in conjunction with the Milwaukee Bucks Foundation, will also collaborate on a community initiative with a focus on STEM education and advancement. Further details of this community program will be announced at a later date.
a message from our executives
"As we embark on our playoff run, we're proud to have Motorola with us every step of the way as our new jersey patch partner," said Peter Feigin, Milwaukee Bucks and Fiserv Forum President "Like the Bucks, Motorola is a global company with roots in the Midwest that's known for its forward thinking and innovation. We're thrilled that they'll be sewn into the fabric of what we do, both as part of our uniform and as our newest Founding Partner, and we're excited to bring the best of both companies to an international audience." "Motorola and the Milwaukee Bucks share rich histories of tradition, innovation and a passion for putting consumers first," said Rudi Kalil, VP and general manager, North America at Motorola. "The team's energy, enthusiasm and dedication to their craft is infectious. We're proud to officially welcome the Bucks into the Motorola family and are thrilled to connect with their fans and NBA sports fanatics worldwide."
keep up with the action
With Motorola as the team's Official Mobile Smartphone Partner, the Bucks' social accounts will be capturing and posting content exclusively from Motorola devices throughout the season. Follow the action on Facebook, Twitter, Instagram and TikTok as well as via #hellomilwaukee.